CHICAGO, IL, Nov. 28, 2022 - EDAN Instruments, Inc. (300206.SZ) returned to RSNA 2022 in collaboration with its partners to showcase the latest ultrasound solutions and insights. The world's largest radiology conference returned on-site after a three-year hiatus and was larger than ever with over 600 exhibitors, including 87 first-time attendees. Multiple newly upgraded flagship solutions from EDAN, both cart-based and portable, were presented to the US market at Booth #6350 in McCormick Place from November 27 to 30.

"It is indeed heartening to catch up with our clients and partners in person, " said Ray Lun, Director for the Americas market at EDAN. "The top event of this year attracts thousands of radiologists and practitioners from the Americas, providing us a wonderful opportunity to exchange cutting-edge technologies and concepts for the ultrasound field."
The most eye-catching product on display at EDAN's booth was the Acclarix LX9, equipped with optimized algorithms, a redesigned User Interface, and enhanced workflow. EDAN's showcase of the flagship model included live scans for an audience showing a range of Ultrasound applications from Radiology, Cardiology, and Obstetrics. Advanced features like eLive were also introduced in this flagship model, allowing for detailed visualization of subtle anatomical features, thereby enabling intuitive diagnosis with real-time 3D images and enriching patient communication. It was also the first RSNA appearance of the upgraded LX9 unit and transducers.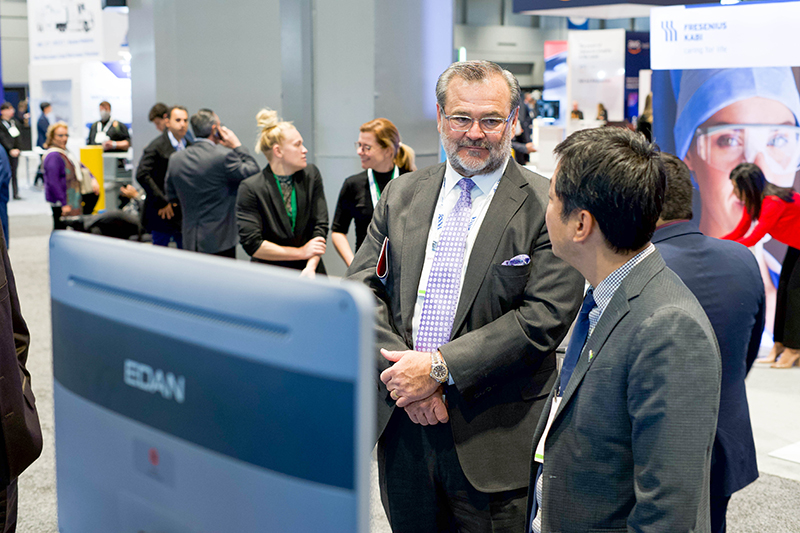 EDAN's portable ultrasound system, the Acclarix AX3 was also showcased. Attendees from across the globe were able to view, touch and experience its upgraded functions of it. Besides, the compact cart-based ultrasound solution Acclarix LX3 came with new features and functions, aiming to give the audience an amazing demo experience.
"EDAN is at the forefront of driving technologies that increase the efficiency of ultrasound diagnostics," Ray added. "We will continue to optimize our solutions for fueling the future of imaging."
For more information on EDAN at RSNA 2022, please visit EDAN's Facebook page.